Revolutionize Your Body in 7 Days
The 7-Day Detox that reduces inflammation, reduces stress, increases energy, and allows you to release weight/waste and MORE naturally…in ALL areas of your LIFE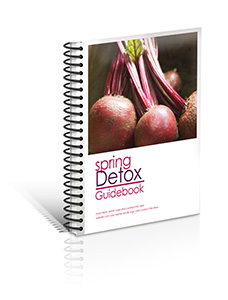 Would you like to break free from unhealthy eating habits you know are bad for you?
Have you tried other diets that haven't brought you the results you are looking for?
Do you wonder if there are foods you are sensitive to that may be preventing you from losing weight?
Do you struggle with nagging cravings, like morning coffee, that sabotage your efforts to eat healthy?
Would you like to feel more energy throughout the day, so you can live your life with more passion and vibrancy?
Would you like to have more clarity of mind, so you can be more focused and more productive?
If we haven't met, I am Ayo (Pat) Hinds-Bankole, Holistic Health Coach and owner of Conscious Living Care. I developed this 7-Day gentle Spectacular SPRING detox to revolutionize the way you think about food, and reshape your body from the inside out!
Throw out the old diets you've tried before that haven't worked.
What's the difference between a Diet and a Detox?
In a diet, you find yourself trying to count every calorie you eat, which understandably causes you to become frustrated and give up. At the end of the day, you find yourself hungry and lethargic.
This 7-Day Detox program isn't about starving your body, fasting, juicing, eating strange food combinations, or taking lots of supplements.
Did you know that hidden food sensitivities are a common cause of weight loss resistance?
Unlike food allergies, food sensitivities often go undiagnosed because they often don't produce a clear and immediate reaction.
When you eat foods your body is sensitive to, it creates inflammation in your body.
Inflammation = Weight Gain
"If you don't address inflammation by eliminating hidden food allergens or sensitivities and by eating an anti-inflammatory diet, you will never succeed at effective and permanent weight loss."

– Dr. Mark Hyman
In this detox you will identify hidden food sensitivities.
I've developed a program that will explore what foods work best (and which don't) to give you optimum energy, kickstart changes in your body, and reduce your waistline.
A detox is also about removing toxins from your body. Toxins are stored in fat cells. The more toxins stored in your body, the more fat your body needs to hold on to. Once you remove the toxins, your body will be able to release excess weight.
I will take you step-by-step through a simple detox that will make a huge difference in how you feel and look – in just 7 days!
The Detox Starts on
Apr 13, 2015
Your Investment: Only $147 $97!
**SPECIAL – Add a friend for FREE**
Click here for intro Q&A conference call
[debit, credit, or Paypal accepted]
Will I really see results in just 7 days?
When you eat foods that aren't right for your body, you may feel bloated, sluggish and lethargic. The 7-Day Detox Program gives you the results you are looking for because you will be removing foods that cause inflammation in the body, like bloating. By removing inflammatory foods, the cells in your body will stop holding onto fat.
What results can I expect from this
7-Day Detox?
Determine any hidden food sensitivities that are causing you to hold onto weight.
Learn which foods fuel your body, so you can bring your A-game to everything you do!
Jumpstart your metabolism, so you can release excess weight you may be holding onto.
Reduce cravings and hunger for foods that sabotage weight loss.
Reduce inflammation and digestive issues, which is the major cause of bloating and many illnesses and disease
Reduce stress. Cleaning up your diet for 7 days will have a powerful impact on your emotional state. As stress melts away, your metabolism will be able to function optimally.
"Through this program I was able to identify and remove foods I am sensitive to." Cher H.
 I felt lighter in my physical body as well as emotionally. I could see that I was detoxing my thoughts and emotions. This program offers great food and support.

Diane S.

I have energy, am sleeping better, eliminating more and am feeling even more positive. …taking this detox journey was most beneficial to me. Thanks again for introducing me to the world of detoxing and healthy eating!

Angela K.

The detox was great! I'm a new woman because of it.

C.E.

So happy that I joined your program. My thoughts and mental being feels much clearer.  I would recommend this to anyone.  I have also thoroughly enjoyed the guest speakers and have been thoroughly amazed by each presentation.

A.S.
I created this detox program for several reasons:
1. Life gets in the way of a healthy and nutritional lifestyle. While we might be motivated when we begin, it's easy to fall back into old habits.
2. Even though I believe in simple and gentle detoxes, cleansing can be tough to do on your own. This program is designed to give you the support you need as you go through the process.
3. Having gone through several detoxes, I often found I had questions along the way and wished I had a coach I could go to for direction.
4. I want you to learn from the mistakes I have made during the detoxes I have done in the past.  I also want to share systems I have developed to simplify the process. Why should you have to reinvent the wheel?
5. Detoxing is a very effective way to create long-term changes, but most people don't know how to effectively use a detox to creating lasting changes. 
Are you ready to transform the way you look and feel?
The Results
Lose an average of 5-10 lbs, when you take advantage of the bonus week.
Say good-bye to cravings, unwanted weight gain, and bloating for good.
Feel energized, clear and confident.
De-stress, no matter what busy environment you live in.
Transition into a healthy lifestyle you can live with, and leave those old habits behind!
Detox is NOT a dirty word! It's about letting go of what doesn't serve your body anymore (emotionally and physically) and reclaiming your power!
"This program increased my ability to hone in on my symptoms and relate them back to my diet."
Before starting this program, I just ate whatever was in front of me without much thought. Now, I put more thought into what I eat and think about how what I'm about to eat will affect me. This program increased my ability to hone in on my symptoms and relate them back to my diet, which I never really took note of before the detox. I am more aware of my body and how I feel and how it is related to what I eat. I am very grateful for that!

I now feel like making additional changes will be feasible. I am grateful for the experience and for the changes I feel.  Thanks so much!  I look forward to a better me in the future and thank you for putting me on the right path to healthier eating!

Niti W.
What's Included?
Detox Guide & Daily Protocol 
A complete detox guide & protocol so you know what to do and when. Post on fridge.
Meal Plan & SPECTACULAR Spring recipes **NEW Live/Raw food only option available **
Suggested daily meal plans with satisfying and delicious recipes using seasonal produce.
Client Workbook and supportive tips & techniques
Track your stats before and after the detox. Journal and tips & techniques to make your experience easy and enjoyable.
2 Weeks [1 BONUS week] of Meal Plans with 30 Delicious Recipes
You won't feel deprived with the amazing menu I have put together for you, and you'll know exactly what to buy and cook.
Daily Support on a Closed Facebook Group
You will have my personal support and the support of your fellow detoxers each step of the way, so you never feel stuck or like you're in it alone.
3 LIVE teleseminars with me and 3 LIVE special natural health Experts teleseminars Natural health Experts in the fields of mediation, colonic therapy, Raw/Live food eating
BONUS 7 day Pre-detox Transition phase. 
This provides options for both newbies and advanced detoxers so you can make this detox work for you with ease and best results.
BONUS 30-Minute Post-Detox Strategy Session
We'll talk about what the right next step is for you so that you can extend the benefits of the detox.
Your Investment: Only $147 $97!
**SPECIAL – Add a friend for FREE**
The Detox Starts on
April 13th 2015
 Listen to LIVE Q & A intro conference call here
[debit, credit, or Paypal accepted]
During this program, you won't need to take the week off from work, own a juicer or fancy kitchen gadgets or deny yourself the pleasure of delicious food.
Will I be hungry on the detox?
You may experience slight hunger the first two days of the detox, but you can always add in a snack from the meal plans I have put together for you. The meal plans are packed with amazing recipes that will likely become favorites of yours, even after the detox.
"Going through this program allowed me to feel like myself again."
Before starting this program, I had been sick for a few months and was feeling very depleted. The detox program helped me get back on track and to make more of a commitment to taking care of myself.  As a massage therapist, I had heard about a lot of what was shared in the program, but I wasn't implementing it for myself.  Going through this program allowed me to feel like myself again: my energy increased, my cravings decreased, and I feel better than I have in months.

This program worked well for me because it was not too strict and allowed me to be open to following the program.  As a mom and business owner, I also loved the flexibility of being able to listen to the audios when it was convenient for me.

Shoshanna D.
I'm ready to do this for myself!
The Detox Starts on
April 13th 2015
Additionally, I've set up 3 LIVE 30-45 min. teleseminars and 3 LIVE Natural Health Expert teleseminars. The dates will be confirmed when your register.
What if I'm not available for the live calls?
While I encourage you to participate on the live calls if at all possible, I will have recordings available, so you can listen from the comfort of your own home.
Revolutionize Your Body in 7 Days
**SPECIAL – Add a friend for FREE**
The Detox Starts on April 13th 2015
Listen to LIVE Q & A intro conference call here
[debit, credit, or Paypal accepted]
It's time to stop procrastinating and put your needs first!
I look forward to supporting you during the detox!
Blessings,
Ayo
ayo@consciouslivingcare.com
Facebook
Twitter
Note: The contents of detoxwithayo.com are intended for educational and information purposes and are not in any way intended to replace or substitute medical care by your physician or any other healthcare provider. Always consult your physician regarding verification of any health, disease, nutrition, and exercise related information, especially pertaining to your health.  Always consult your physician before starting any diet or exercise regimen or before making any changes to your diet and/or exercise regimens.  The contents of this website are intended for general health, nutrition and wellness awareness and education and are not for diagnostic or advising purposes in any way.  Always consult your physician about any questions pertaining to your health and to verify any health related, disease, nutrition or exercise related information.